By Imperical Evidence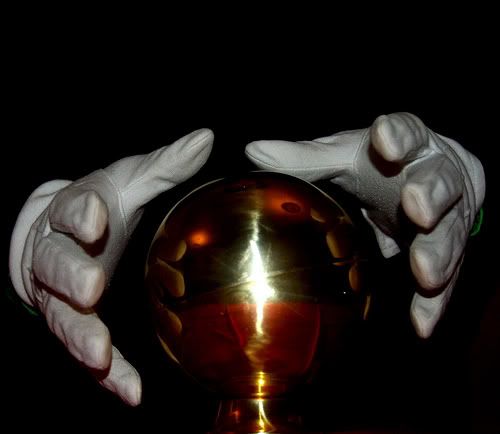 Now that we have looked at the offensive line and the quarterbacks on the roster , we need to look at defense , and it all starts up front. These are the current defensive linemen on the roster.
Defensive Line:
# NAME POS Ht Wt Age Exp College
97 Alama-Francis, Ikaika DE 6-5 280 24 3 Hawaii
92 Avril, Cliff DE 6-3 253 23 2 Purdue
95 DeVries, Jared DE 6-4 275 33 11 Iowa
94 Hardie, Rudolph DE 6-2 269 23 1 Howard
71 Hicks, Eric DE 6-6 280 33 11 Maryland
67 Hunter, Jason DE 6-4 271 25 4 Appalachian State
69 Kees, Ryan DE 6-6 275 23 R Saint Cloud State
99 White, Dewayne DE 6-2 273 29 7 Louisville
98 Cohen, Landon DT 6-3 274 22 2 Ohio
91 Darby, Chuck DT 6-0 297 33 9 South Carolina State
96 Fluellen, Andre DT 6-2 296 24 2 Florida State
62 Gill, John DT 6-3 302 22 R Northwestern
79 Hill, Sammie DT 6-4 329 22 R Stillman
90 Jackson, Grady DT 6-2 345 36 13 Knoxville
Each player needs to be examined , with a link to that players bio on the Lions site. Just click on that players name.
Ikaika Alama-Francis
2007 draft #58 overall
In 2007 , 6 games played , no starts.
In 2008 , 13 games played , 2 starts.
PRO: Ikaika (ee-KY-kah) Alama (ah-LA-mah)-Francis was tabbed "the most talented defensive lineman I've ever coached," by former Hawaii defensive coordinator and former NFL head coach Jerry Glanville
CON: Hasn't done anything on the field.
My Opinion:
Alma Francis has the size to play in a 3-4 , and the Lions have talked about a switch to that defense in the future. If he makes the final roster this might be the reason. If the Lions use the 3-4 at times this year , Alma-Francis needs to produce , now going into his third year.
Cliff Avril
2008 draft #92 overall
PRO: Drafted by the Lions in the third round (92nd overall) of the 2008 NFL Draft coming from what Purdue proudly calls the "Den of Defensive Ends," Avril is expected to take his place with other former Boilermakers in terrorizing NFL quarterbacks. With his smaller size, he is able to use his agility and speed to play at both defensive end and linebacker
Con:Too small to play DE in the 3-4 , would have to get moved backwards to OLB.
My opinion:
Avril needs to get better at stopping the run , is a better pass rusher. I think this will happen , and moving to the right side will help him in both areas. The left side of the opposing defense shouldn't be as crowded unless they are in a 2 TE set , and Avril should get better at picking up the run during his rush into the backfield. Tunnel vision is common among rookie pass rushing DEs , and they improve against the run with experience.
Jared DeVries
PRO: Nine-year defensive lineman made the past two seasons, starting nine games in 2006 and a career high 10 in 2007. Brings toughness to the defensive end position and is a dual threat as a run-stopper and a pass rusher. He signed a five-year deal with the Lions on March 22, 2006 and will continue to be a vital part of the team's rotation on the defensive line. Detroit selected DeVries in the third round (70th overall) in the 1999 NFL Draft after a standout career at Iowa.
My opinion:
Seems like a positive until one examines the numbers. In 120 games , DeVries has 32 starts , 29 of those starts in 2006 , 2007 , and 2008. Those were bad years for this Lions defense , and the Lions need to get pressure on the opposing QB from the DE spot. They also need to stop the run , and even though DeVries is supposed to be good against the run , the Lions defense has gotten much worse at it.
Rudolph Hardie
This is actually listed as Pro on the Lions site:
PRO: Signed to the active roster December 29, 2009, Hardie spent three weeks on the Lions' practice squad in 2008 after re-signing with the club December 9, 2008. Originally signed by the Lions as an undrafted rookie free agent May 1, 2008 and was later released August 30. 2008.
•Re-signed to the Lions' practice squad December 9, 2008 and signed to the active roster December 29.
•Released by the Lions August 30, 2008.
•Signed as an undrafted free agent with Detroit May 1, 2008.
My opinion:
Its possible Hardie makes the final roster , but with defensive ends like Avril and White , and the addition of Hicks , Hardie is on the outside looking in.
Eric Hicks
Games Played/Started:
1998 KC (3/0)
1999 KC (16/16)
2000 KC (13/11)
2001 KC (16/16)
2002 KC (16/15)
2003 KC (16/16) [1/1]
2004 KC (16/16)
2005 KC (16/14)
2006 KC (16/0) [0/0]
2007 NYJ (11/0)
TOTAL: (139/104)
PRO: Hicks signed with the Lions as a free agent May 5, 2009 after taking a hiatus from football during the 2008 season. In 2007, Hicks saw action in 11 games with the New York Jets after signing with the club as an unrestricted free agent May 2, 2007. Through 11 games, he recorded 23 tackles (15 solo) and was released by the Jets December 16. Prior to New York, Hicks spent the majority of his career with Kansas City (1998-2006). In 2000, Hicks played in 13 games with 11 starts for the Chiefs and was selected to USA Today's All-Joe team and was a second team All-Pro pick of Football Digest as he led the team and was third in the AFC (sixth in the NFL) with a career-best 14.0 sacks with five multi-sack games in the season. Hicks became just one of four players in team history to record 14.0 or more sacks in a season, joining the late Derrick Thomas, Neil Smith and Art Still. Over the span of his 10-year career Hicks has played in 139 games with 104 starts and has recorded 595 tackles (288 solo), 44.5 sacks, 15 passes defensed, nine forced fumbles and five fumble recoveries. Originally signed as an undrafted rookie free agent with the Chiefs April 25, 1998.
2008: Was not in the league.
2007: Played in 11 games and was inactive for three. Recorded 23 tackles (eight solo) and was released December 16, missing the final three games of the season.
2006: Played in all 16 games and finished with nine tackles (six solo).
My opinion:
Once a solid starter , maybe his good days are behind him. In 2006 and 2007 , Hicks did not start a single game. In 2008 Hicks was out of the NFL. Having ties with Gunther Cunningham is why Hicks is now a Lion. Maybe Gunther sees something I don't. I would be surprised if Hicks could beat out DeVries or White or Avril for any starting spot at defensive end. This is a depth player , and I wonder if he has anything left in the tank.
Jason Hunter
PRO: Entering his fourth season, Hunter signed with Detroit May 5, 2009 after spending the previous three seasons (2006-08) with Green Bay primarily as a key member of their special teams unit. In 2008, Hunter had his most productive season as he played in 12 games and registered a season-high 10 tackles (six solo), a career-high 2.0 sacks and returned a fumble 54 yards for his first career score at Chicago (11/16). In his three years as a Packer, Hunter played in 42 games and recorded 15 tackles (10 solo), 2.0 sacks for a loss of five yards, a pass defensed and a fumble recovery. Originally signed by Green Bay as a non-drafted free agent, May 5, 2006.
My opinion:
Seems to me Hunter is a defensive end that has done well on special teams but has never made a splash into the starting lineup. I do not think that changes this year with the Lions , and thats because of Avril , White , Devries , IAF , and Hicks. Maybe if the Lions suffer some injuries at the DE spots.
Ryan Kees
COLLEGE: A three-year Husky football starter and two-year team captain, Kees closed out his collegiate career with 131 tackles (78 solo), 15 sacks (85 yards) six passes defensed, five forced fumbles, four fumble recoveries and an interception (33 yards) through 36 games played. In his career, he recorded 35 tackles for loss which ranks fourth on the all-time SCSU charts and ranks sixth on the all-time quarterback sack chart with 15 (85 yards).
Saint Cloud State
My opinion:
Another big defensive end , one of these young guys makes the roster because the Lions plan on a switch from a 4-3 defense to a 3-4 defense sometime in the future. The 3-4 defense might also be used this year in situations that fit. Kees has his work cut out for him to make the final roster , as the Lions have 14 defensive linemen on the roster and might keep 11 maximum going into the season. The Lions need depth at DT more.
DeWayne White
PRO: White proved himself as the aggressive and relentless rush end throughout his first season in Detroit despite battling through a triceps injury that slowed him down. In 2007, he was the first unrestricted free agent to visit Detroit and signed a five-year deal with the team March 3, reuniting him with his former position coach, Lions Head Coach Rod Marinelli. While in Tampa he also showed versatility as a solid contributor at various positions on Tampa Bay defensive line. White earned USA Today All-Joe Team honors in 2006 after registering a career-high 52 tackles (35 solo) and tying for the team lead with 5.0 sacks (42 yards lost). He has played in 74 games (27 starts) since being drafted by the Buccaneers in the second round (64th overall) of the 2003 NFL Draft.
My opinion:
A Moronelli player , White should bring depth to the defensive end spot and will be on the final roster. According to Killer Kowalski of Mlive.com , the Lions are looking at White on the right side , along with Cliff Avril. I think Avril gets the starting nod. That leaves White for depth. Since he could play the other defensive end spot , White could step in where needed. White might also start at left defensive end , with Devries as depth. This will be an interesting position to watch in training camp.
Landon Cohen
PRO: Drafted in the seventh round (216th overall) of the 2008 NFL Draft by Detroit and became the 27th Ohio player to be drafted in the program's history, Cohen closed out his four-year career amassing 144 career tackles with 39.5 tackles for loss, which tied him for fourth in school history with linebacker Matt Muncy. He also started a team-high 37 consecutive games over the course of his sophomore, junior and senior year (tied with running back Kalvin McRae).Cohen was the first Bobcat to be selected in the NFL Draft since punter Dave Zastudil was picked in the fourth round (112th overall) by the Baltimore Ravens in 2002.
Con:Too small for a 4-3 or 3-4 defense at DT , fits a Tampa Two defense.
My opinion:
Played in 6 games last year , no starts , and nobody expects this guy to be the future at DT for the Lions. Cohen will have to add weight and still be able to play at the NFL level at DT , unless the Lions move him to DE , and I don't think they will just to keep him on the roster.
Chuck Darby
Undrafted free agent
PRO: Signed by Detroit as an unrestricted free agent March 11, 2008, Darby comes to Detroit entering his eighth NFL season. He joined the Seattle Seahawks as an unrestricted free agent in 2005 after spending his first four seasons (2001-04) with Tampa Bay. As a regular contributor to the Buccaneers top ranked defensive unit in 2002, Darby played in 16 games (six starts) and started at nose tackle in the Bucs' Super Bowl XXXVII victory. He was originally signed as an undrafted free agent in 2000 and spent his rookie season on the Buccaneers practice squad.
Con:Hasn't contributed on a regular basis since 2006 , before he suffered a knee injury. If healthy , Darby will be a starting DT in 2009 for the Lions , and should be fully recovered.
My opinion:
Darby started 15 games in 2008 for the Lions and had a decent game or 2 , but was invisible in other games. He needs to contribute on a regular basis , and will be the starter this year at DT , with Grady Jackson. Both are aging , and DT desperately needs attention in future drafts.
Andre Fluellen
PRO: Drafted in the third round (87th overall) in the 2008 NFL Draft by Detroit. Most of Florida State's success in stopping the run in recent years can be attributed to Fluellen's presence in the middle of the field. Called by ESPN as one of the "Ten Seniors to Watch" in 2007, despite starting in just five times due to a left elbow hyperextension, Fluellen proved to be a defensive force as opponents averaged just 1.74 yards per carry on plays directed at him in his final two seasons. His consistency on the field caused the Florida State coaching staff to state that he is equal to or better than two recent first-round draft choices who played on the FSU defensive line, Brodrick Bunkley (Philadelphia) and Travis Johnson (Houston). Fluellen closed out his career with 81 tackles (38 solo), 5.0 sacks, 18 tackles for loss and 5 passes defensed.
My opinion:
This will be one of the young Lions that needs to step up this year at DT to make this defensive line a better unit. Fluellen played in 8 games last year and started in 2 games.
John Gill
COLLEGE: Closed out his collegiate career at Northwestern having played 48 games with 42 starts and recorded 160 tackles and 23 tackles-for-loss. Gill also ranks ninth on the school's career sack list (10). IN2008, Gill was named to the preseason watch lists for the Outland Trophy (nation's outstanding interior lineman) and the Bronko Nagurski Trophy (nation's outstanding defensive player). He also ranked 18th in the Big Ten in tackles-for-loss (0.79 per game) during his senior season.
My opinion:
As an undrafted rookie free agent , Gill is going to have a tough road in front of him to make the final roster for this team. He just might , as the defensive tackles he needs to beat out for a roster spot might not fit what Schwartz has in mind for his defensive line. If Gill can make the roster , he should get some playing time with aging veterans starting and maybe limited in the number of downs they can play in the game.
Sammie Hill
COLLEGE: A good athlete with outstanding size and bulk and long arms. Quick and agile. Stout at the point of attack. Can push the pocket. Nice hand use. Occupies multiple blockers. Jolts blockers with good hand punch, breaks down well, and easily redirects to the action. Moves well on his feet, quickly changes direction, and strings plays out to the flanks. Fights throughout the play, flashes power, and works to get involved in the action.
Was a four-year starter for the Tigers. Named 1st Team All-SIAC in 2007 and 2008. Ran into a burning house to save a man in 2007. Hails from the same program that produced Brian Witherspoon last year.
My opinion:
What else needs to be added? This is a good pick , but Hill is coming from a division II school and has a lot of learning to do. He makes the final roster , and sees time on the field. I think its possible Hill starts , but he needs to do very well in camp and have Jackson get suspended. If the other young DTs don't step it up , Hill will leap-frog them into a starting spot. If Grady Jackson isn't suspended for 4 games this year , Hill will see time on the field in rotation , as depth.
Grady Jackson
PRO: Jackson signed as an unrestricted free agent with Detroit March 4, 2009 brining size and presence to middle. Jackson spent the 2008 season, as well as seven games in 2007, and 2006 with the Falcons after signing with the club as an unrestricted August 22, 2006. Jackson was later waived by Atlanta October 23, 2007 and signed with the Jaguars on October 31, playing in the remaining nine games of the season for Jacksonville. Entering his 13th season, Jackson has also seen time with Green Bay (2003-05), New Orleans (2002-03) and Oakland (1997-2000). Over the span of his 12-year career he has amassed 170 games (116 starts) and has recorded 327 tackles (252 solo), 35.5 sacks and 17 passes defensed. Originally drafted by the Oakland Raiders in the sixth round (193rd overall) of the 1997 NFL Draft.
My opinion:
Here is the size and run stopping power the Lions need in the middle of the defensive line , but there are a few problems. Jackson may miss up to four games due to suspension from the NFL for violating NFL drug policy with a dieuretic. Simply put , all diuretics increase the excretion of water from bodies, although each class does so in a distinct way. This was used as a weight control measure.
Jackson is also older , going into his fourteenth season in the NFL. The defensive tackle position is a very physical and demanding position to play. Jackson might be good for up to 20 snaps a game , most of these snaps are expected to be on running downs.
Another issue that Grady Jackson has to deal with is family related. His brother tried out with the Lions earlier this year , and afterwards reportedly shot his girlfriend then turned the gun on himself. The story was originally reported by the
Savanaah Morning News
The arrest of Savannah State football star Javorris Jackson in the shooting death of his girlfriend at a hotel early Sunday morning has devastated those who know him. This has to affect Grady Jackson , and if Grady can be effective on the field after all of the mental duress he must be under he will earn my respect as one tough player.
Your Defensive Linemen Roster for 2009:
Left defensive end - Jared DeVries
Defensive Tackle - Chuck Darby
Defensive Tackle - Grady Jackson
Right defensive end - Cliff Avril
Depth:
Alama-Francis, Ikaika - DE/DT
Hicks, Eric - DE
White, Dewayne - DE
Hill, Sammie - DT
Fluellen, Andre - DT
Gill, John
Maybe:
Cohen, Landon - DT
Cut:
Hardie, Rudolph - DE
Hunter, Jason - DE
Kees, Ryan - DE
So , now we have covered the offensive line , the quarterbacks , and the defensive line , right? Well , maybe not. I have seen some posts on Mlive that have an interesting idea , and it involves moving Manny Ramirez to defensive tackle if he isn't going to make the roster on the offensive line. Maybe the coaches would think Ramirez is worth a look there.
Also , the Lions are not done with the defensive line. The name Kevin Carter keeps coming up at defensive end. Carter would move inside to defensive tackle on passing downs to generate a pass russ. Now the Lions need to sign him. The Lions might also look at other defensive linemen cut by other teams.
If all else fails , there's always next year and the draft. To guide us through these murky waters I have once again called on
canusaylions
, a regular Mlive poster with an eye on future prospects. This guy loves research , and I think the government may even hack his computer when they need information on college prospects!
Without further delay , here is what
canusaylions
came up with for defensive tackles in the 2010 draft:
Hopefully the Lions will not be drafting #1 overall in 2010 or it is going to be a long season. I am hoping we have a shot at Suh or Cody when we pic. Walter has us taking Taylor Mays in their Mock. With Grady turning 65 years old next year we are going to need someone to go with Sammie Lee.
1. Gerald McCoy*, Oklahoma
Height: 6-4. Weight: 295.
Projected 40 Time: 5.01.
Projected Round (2010): Top 10 Pick.
1/10/09: I've only listed Gerald McCoy in the 2010 rankings because I never thought he'd declare as a redshirt sophomore, but he's worth noting after he picked off a Tim Tebow pass in the UPS title game. Gerald McCoy dominated with 10 TFL and 6.5 sacks in 2008, qualifying for the AP All-America Second Team.
8/1/08: Named the Big XII Freshman of the Year, Gerald McCoy started every game for Oklahoma. In two games against Missouri, McCoy had three tackles for loss and a sack.
2. Ndamukong Suh, Nebraska
Height: 6-4. Weight: 305.
Projected 40 Time: 5.00.
Projected Round (2009): Top 10 Pick.
2/14/09: A monster up front for Nebraska, Ndamukong Suh notched 76 tackles, 16.5 TFL and 7.5 sacks in 2008. He also blocked two kicks and returned a pair of interceptions for touchdowns.
8/1/08: Ndamukong Suh had a solid sophomore campaign (11 starts, six tackles for loss), but is coming off knee surgery.
3. Terrence Cody, Alabama
Height: 6-5. Weight: 365.
Projected 40 Time: 5.50.
Projected Round (2010): Top 25 Pick.
5/19/09: Terrence Cody has been accused of not being in shape and taking plays off, but he's still a first-round prospect; it's not like talented nose tackles grow on trees.
11/23/08: Terrence Cody said he's not declaring early, but once he discovers that he has a great shot at being drafted in the top 15, he could reconsider. Cody is a monstrous run-stuffer and should be a Kris Jenkins-like difference-maker at the next level.
4. Arthur Jones, Syracuse
Height: 6-4. Weight: 294.
Projected 40 Time: 5.06.
Projected Round (2009): 1-2.
2/14/09: An All-Big East first-teamer, Arthur Jones managed 60 tackles, 13 TFL and 3.5 sacks. Perhaps the top 3-4 end prospect in 2010.
8/1/08: Arthur Jones had 17.5 tackles for loss, which is a really impressive number. That earned him a spot on the All-Big East second team.
5. Brian Price*, UCLA
Height: 6-2. Weight: 300.
Projected 40 Time: 5.05.
Projected Round (2010): 1-2.
5/19/09: Despite being a sophomore, Brian Price recorded 14.5 TFL and 4.5 sacks.
6. Vince Oghobaase, Duke
Height: 6-6. Weight: 310.
Projected 40 Time: 5.11.
Projected Round (2010): 2.
2/14/09: An All-ACC honorable mention, Vince Oghobaase collected 51 tackles, nine TFL and six sacks as a junior.
5/9/08: Vince Oghobaase is more than just 310 pounds of fat sitting in the middle of the defensive line. His body fat percentage low and thus he's more than a simple huge run-stuffer.
7. Geno Atkins, Georgia
Height: 6-1. Weight: 290.
Projected 40 Time: 4.89.
Projected Round (2010): 2.
11/23/08: It looks like Geno Atkins will be back for another year. Atkins has no sacks this year and just 6.5 TFL.
8/1/08: A terror for opposing quarterbacks, Geno Atkins notched 7.5 sacks and 15 tackles for loss as a sophomore. His 40 will have GMs and scouts salivating at the combine.
8. Boo Robinson, Wake Forest
Height: 6-2. Weight: 326.
Projected 40 Time: 5.22.
Projected Round (2009): 2-3.
2/14/09: A monstrous nose tackle who compiled six TFL and five sacks. Somehow just an All-ACC honorable mention.
8/1/08: Nose tackle Boo Robinson started every game for Wake Forest in 2007. He had 23 tackles.
9. Marvin Austin*, North Carolina
Height: 6-3. Weight: 305.
Projected 40 Time: 4.88.
Projected Round (2009): 2-3.
5/19/09: Marvin Austin runs a projected 4.88 at 305, so Al Davis could be targeting him in the top 10.
2/14/09: Didn't exactly set the world on fire as a sophomore, registering 38 tackles, 1.5 TFL, one sack and a pick-six. Next season will be huge for him.
8/1/08: Marvin Austin started three games as a true freshman and showed why he was one of the most highly recruited defensive tackles a year ago. He had six tackles for loss and four sacks. If he continues to perform well and runs a 4.8 at the combine, Austin could go No. 1 overall whenever he declares.
10. Lawrence Marsh*, Florida
Height: 6-5. Weight: 305.
Projected 40 Time: 4.87.
Projected Round (2010): 2-3.
2/14/09: As a mere sophomore, the ultra-athletic Lawrence Marsh compiled 28 tackles, 5.5 TFL and three sacks for college football runner-up Florida.
Now we can look at defensive ends that could be in the 2010 draft:
Posted by canusaylions on 07/07/09 at 8:35PM
Imperical
Here are the top five DE prospects for 2010. I have seen Graham play many times and he is all over the field. Dunlap comes highly regarded. | WR | TE | OT | OG | C | DE | DT | OLB | ILB | CB | S | K | P
1. Carlos Dunlap*, Florida
Height: 6-6. Weight: 290.
Projected 40 Time: 4.70.
Projected Round (2010): Top 5 Pick.
2/12/09: Owning Mario Williams' measurables, Carlos Dunlap dominated the SEC as a sophomore, registering 13.5 TFL and 9.5 sacks.
7/30/08: A 290-pound defensive end who runs a 4.7... why does that sound familiar? Hint - the Texans chose that guy over Reggie Bush. Carlos Dunlap didn't produce much as a true freshman, but he racked up four sacks in the spring game, creating some cause for excitement among Gator fans.
2. Sergio Kindle, Texas
Height: 6-4. Weight: 254.
Projected 40 Time: 4.54.
Projected Round (2010): Top 25 Pick.
2/16/09: Though he was just a first-year starter in 2008, the hard-working Sergio Kindle made a name for himself, notching 46 tackles, 12.5 TFL and 10 sacks. He also blocked a kick. With another stellar season, he'll be the top rush linebacker in the 2010 NFL Draft.
8/2/08: Sergio Kindle has yet to start a game at the college level, but he registered 32 tackles in reserve last season. He also owns a spectacular 40 at his size.
3. Brandon Graham, Michigan
Height: 6-3. Weight: 270.
Projected 40 Time: 4.72.
Projected Round (2010): Top 25 Pick.
5/18/09: Brandon Graham finished the 2008 season with 20 TFL and 10 sacks.
11/16/08: It should be interesting to see if Ben Graham can run a 4.6 at the combine. If he does, he'll definitely turn some heads. Through nine games, Graham has 15.5 TFL and nine sacks.
7/30/08: Despite starting just five games, Brandon Graham recorded 9.5 tackles for loss, 8.5 sacks and three forced fumbles. He'll most likely play left end in the NFL.
4. Greg Hardy, Ole Miss
Height: 6-5. Weight: 260.
Projected 40 Time: 4.69.
Projected Round (2010): 1-2.
1/9/09: Despite playing just eight games, Greg Hardy totaled 9.5 TFL and 8.5 sacks as a junior.
11/16/08: A bit disappointing that Greg Hardy hasn't played much all year because of a foot injury. He has 4.5 TFL and three sacks in just four games.
5/7/08: Greg Hardy's a lock to go in the first round if he repeats what he did in 2007; Hardy had 10 sacks and 18 tackles for losses, both of which are incredible numbers when you factor that he did this in the SEC. With a great 2008 campaign, Hardy could crack the top 10.
5. Everson Griffen*, USC
Height: 6-3. Weight: 265.
Projected 40 Time: 4.58.
Projected Round (2010): 1-2.
2/12/09: Everson Griffen didn't really meet expectations as a sophomore, notching six TFL and 4.5 sacks. However, his athleticism will get him some looks in the first round.
7/30/08: A beast of a defensive end, Everson Griffen is extremely quick for his imposing size. If he runs a 4.5, he could go in the top five. As a measuring stick, Vernon Gholston, chosen sixth overall in 2008, ran a 4.65 at about the same size. As a true freshman, Everson Griffen had 5.5 sacks despite starting only two games.