By Imperical Evidence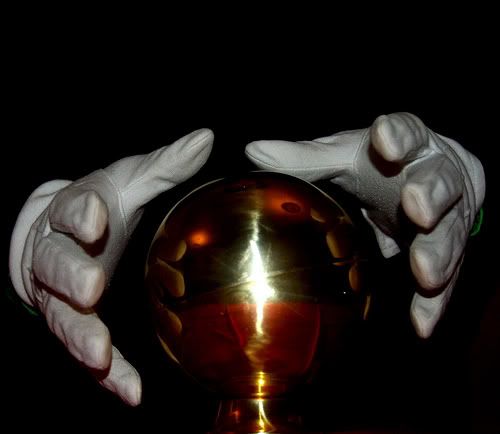 Now that we have looked at the offensive line and the quarterbacks on the roster , and the defensive line , we need to look at the cornerbacks. These are the current cornerbacks on the roster.
Cornerbacks:
# 31
Phillip Buchanon
CB
Ht:5-11 Wt:186 Age:28 Exp:8 College: Miami (Fla.)
# 32
Anthony Henry
CB
Ht:6-1 Wt:207 Age:32 Exp:9 College:South Florida
# 29
Eric King
CB
Ht:5-10 Wt:185 Age:27 Exp:5 College:Wake Forest
# 33
Chris Roberson
CB
Ht:5-11 Wt:190 Age:26 Exp:4 College:Eastern Michigan
# 38
Ramzee Robinson CB
Ht:5-10 Wt:18 Age:25 Exp:3 College:Alabama

# 23 Keith Smith CB
Ht:5-11 Wt:191 Age:29 Exp:6 College:McNeese State

# 30 Dexter Wynn CB
Ht:5-9 Wt:175 Age:28 Exp:5 College:Colorado State






Phillip Buchanon
PRO: Entering his eighth season, Buchanon signed as an unrestricted free agent with Detroit March 5, 2009. The athletic cornerback, who most recently spent two seasons with Tampa Bay (2007-08), will compete for a starting role in the Lions' defensive backfield. In 2008 Buchanon started in all 16 games played for the first time in his career and amassed 48 tackles, two interceptions (including a 26-yard touchdown return), six passes defensed, one forced fumble and a fumble recovery. Buchanon saw action in a total of 42 games (33 starts) for the Bucs and recorded 137 tackles, seven interceptions (45 yards), 16 passes defensed two forced fumbles, a fumble recovery and a touchdown. In 2006, Buchanon played in 10 games for the Buccaneers and in four with the Texans prior being released by Houston October 16, 2006. Buchanon played in 10 games with four starts for the Texans in 2005 after being traded to the club by Oakland April 20, 2005 for second and third-round draft picks in the 2005 draft. Originally entered the league as a first-round pick (17th overall) by the Raiders in the 2002 NFL Draft and spent the first three seasons (2002-04) of his career in Oakland recording 113 tackles, 11 interceptions (326 yards), four touchdowns, 24 passes defensed, two forced fumbles and six fumble recoveries in 36 games played with 26 starts.


Prediction:
Tough one. Buchanon will be starting at cornerback.



Eric King
PRO: Entering his fifth NFL season, King signed with the Lions as an unrestricted free agent February 28, 2009 after spending the previous three seasons in Tennessee (2006-08). Last season King played in 10 games before being placed on the injured reserve list on November 22, 2008. In 2007, King played in 15 games with one start and recorded seven tackles, a tackle for loss and 11 special teams stops before being placed on injured reserve with a forearm injury on December 26, 2007. King joined the Titans September 3,2006 after being claimed off of waivers from the Buffalo Bills. Originally selected by the Bills in the fifth round (156th overall) of the 2005 NFL Draft.


Prediction
King can play special teams , and he might make the roster as a depth player.



Chris Roberson
PRO: Signed to the Lions' practice squad October 9, 2008 and was elevated to the active roster December 16. Prior to coming to Detroit, Roberson saw time with Jacksonville (2005-08) where he spent two seasons on their reserve injured list (2006-07) and with the Dolphins' practice squad briefly in 2008. Roberson saw action in a total of six career games his rookie season for Jacksonville in 2005 and was placed on their injured reserve list in 2006. Originally drafted by the Jaguars in the seventh round (237th overall) of the 2005 NFL Draft.


Prediction:
Bye-bye.



Anthony Henry
PRO: A big, physical player at the corner position, Henry was acquired by the Lions through a trade with Dallas for QB Jon Kitna March 2, 2009. Henry spent the past four
seasons (2005-08) with Dallas playing in 57 games (51 starts) and recorded 244 tackles (210 solo), 2.0 sacks (19 yards), 57 passes defensed, nine interceptions (122 yards) four fumble recoveries and one forced fumble. Henry enjoyed one of the most productive seasons of his career in 2007 as he led the Cowboys with six interceptions which tied for fifth in the NFL and third in the NFC. Prior to joining Dallas, Henry spent the first four seasons of his career (2001-04) with Cleveland. During his rookie campaign in 2001, Henry played in all 16 games with two starts and collected a career-high 10 interceptions (177 yards) for the Browns and ranked first in the AFC and tied for first in the NFL. He is one of nine players since 1985 to record 10 interceptions in a season. Henry also became the first player in Browns history to have three interceptions in a game twice in a season (against Detroit, 9/23/01 and at Baltimore, 11/18/01). Originally selected by Cleveland in the fourth round (97th overall) of the 2001 NFL Draft.


Prediction:
I think Henry will start at corner back , and Tom 'Killer' Kowalski of Mlive dosen't agree with me. The problem for Killer is that moving Henry to safety would leave the cornerback position with no depth and an unproven starter. The Lions head coach Jim Schwartz also wants to keep Henry at cornerback , and here is that story. The Lions also brought in Marquand Manuel for depth at safety , and here is that story.
Killer begins to spin his story on Henry here , saying "The belief, though, is that at one point in training camp, the coaching staff will opt to move Henry to safety and pair him with rookie Louis Delmas."
Thats your belief , Killer. Then , in this story , Killer writes this:"Anthony Henry is currently in that spot but the Lions are looking for a reason to move him to safety."
I think its clear that Killer is the one that wants Henry moved to safety. I don't think the Lions will do that unless they get another CB in FA or a trade before the season starts.




Ramzee Robinson
PRO: Robinson was added to the Lions Practice Squad September 2, 2007 after being released by the club September 1, 2007. He finished the season on the active roster,
making contributions on special teams. He had collegiate experience at the cornerback, having played four years in the SEC, perhaps the nation's toughest football conference. During his career, he played in 50 games and recorded 146 tackles (100 solo) and 3.5 tackles for loss (11 yards). He intercepted four passes and returned those four picks a total of 96 yards. Added 22 passes defensed to his defensive numbers. As the 255th overall pick and final selection in the 2007 NFL Draft, Robinson was honored in June as Mr. Irrelevant. He was the honored guest during "Irrelevant Week", a week long celebration, in Newport Beach, Calif., that is headed up by former NFL player Paul Salata.


Prediction:
Has a shot to make the roster for depth at cornerback.



Keith Smith
PRO: Smith is a valuable contributor at cornerback, especially in nickel and dime
situations, and is a solid performer on special teams. Smith played in 15 games last
year, serving as a backup cornerback. In 2005, he played in 15 games with two starts.
Smith was selected by the Lions in the third round (73rd overall) to add talent and
depth to the team's secondary. At McNeese State, Smith demonstrated great ability as a deep-coverage cornerback, and did not allow a reception in 13 of his last 22 games for the Cowboys.

Prediction:
Keith Smith will make the final roster , and provides solid depth. He may eventually work his way into the starting spot now that he is no longer stuck playing the Tampa Two , a defense he didn't fit.



Dexter Wynn
PRO: Signed with Detroit December 9, 2008 and saw time in the final two games of the
season for the Lions. Wynn had most recently spent nine games in 2006 and the 2007
season with Houston after being claimed off waivers from Philadelphia November 1, 2006. In 2007 Wynn saw time in eight games and made his first career start. Wynn finished the season with five tackles (four solo) and four passes defensed. He also served as a kickoff returner early in the season and finished with 22 returns for 523 yards and a long of 39 yards. Wynn was originally drafted by the Eagles in the sixth round (192nd overall) of the 2004 NFL Draft and spent three seasons (2004-06) with the club primarily as a return specialist. Wynn closed out his career in Philadelphia with 28 games played, 35 kickoff returns (667 yards), 53 punt returns (435 yards), 15 tackles (14 solo), nine passes defensed, five fumble recoveries and a sack (six yards).

Prediction:
Wynn is on the edge , and needs to show something in training camp to make it.




Your Cornerback Roster for 2009:


Starters:
Right CB - Phillip Buchanon
Left CB - Anthony Henry

Depth:
Keith Smith
Eric King
Ramzee Robinson


Maybe:
Dexter Wynn


Cut:
Chris Roberson


If Keith Smith can get some time on the field and prove he can be effective , the cornerback spot should be ok this year. Its not as weak as fans think , unless the Lions move Henry to safety. They still need young talent at CB.


Next year the Lions need young talent at CB in the draft , as Buchanon and Henry are getting into the 'lose a step' years. If Henry moves to safety , Keith Smith will have to step up , and there will be little to no depth at CB. The Lions draft a safety within the top 3 rounds in 2010.